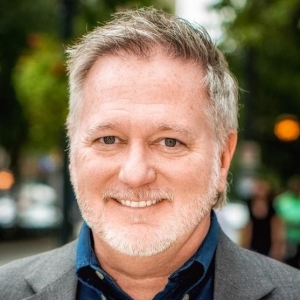 Dave Paule is an experienced chief executive officer, fundraiser, marketer, writer and educator with a track record of accomplishments in strategic planning, marketing communications, product development, branding, e-commerce, and project management. He specializes in jumpstarting stagnant operations, global business turn-arounds and building green-field organizations. He joined Our Fundraising Search as Senior Consultant in 2020.
He is also a member of the faculty of Georgia State University's J. Mack Robinson School of Business, where he teaches the Managerial Sciences curriculum, and serves as a member of the Diverse Faculty Alliance and the chair of GSU's PRISM Faculty Identity Group.
Most recently, Dave served as the Executive Director & CEO of The Georgia Lions Lighthouse Foundation ("The Lighthouse"), an NGO dedicated to preserving vision and hearing in Georgia and the Southeast by providing vision examinations, glasses and hearing aids to more than 25,000 uninsured and underinsured patients each year.  During his tenure at The Lighthouse, he was able to professionalize the business operations of the organization after a significant financial fraud perpetrated by the previous CEO.  He was also able to restore the organization to consistent, net-positive, financial performance of 5-7% annually through a combination of strategic revenue management, improved fundraising and rational cost controls.  Most significantly, under his leadership the organization was able to make important advances in the field of optical telemedicine that enabled it to take eye care to Georgia's underserved counties and populations. 
For most of his career, Dave worked at Delta Air Lines, retiring as marketing head for Delta Cargo, the company's $1.1 Billion airfreight division in 2011. He led product & brand integration in the merger with Northwest Airlines, achieving $60 Million in annualized synergies.  While at Delta, he held roles in engineering, finance, marketing and supply chain. 
Prior to joining The Lighthouse, Dave led GreenLaw, an environmental public interest law firm. Previously, he spent two years as Chief Revenue Officer of the Atlanta Opera where led the marketing, communications and fundraising functions, and increased overall revenue by 55% during his tenure.  From 2012 to 2014, he served as the Vice President & Chief Marketing Officer for the Atlanta Symphony Orchestra, where he overhauled the promotion, sales and revenue management functions.  
Dave serves on the Boards of Directors for Callanwolde Fine Art Center, Prevent Blindness Georgia and the Suzi Bass Awards; and on the Board of Ambassadors for the Grady Foundation. 
In his spare time, he is a writer, publishing books and stories under the name D.M.Paule. He released The Monarch of Key West in 2001, Highlands-a-Go-Go: Finding Virginia Highland in 2009, and The CEO's Due Diligence Handbook in 2018.  
He also dabbles in photography, broadcasting, video production and standup comedy.  
He holds a Master of Business Administration from Georgia State University and a Bachelor of Science in Aerospace Engineering from the University of Cincinnati.  He lives in Atlanta.