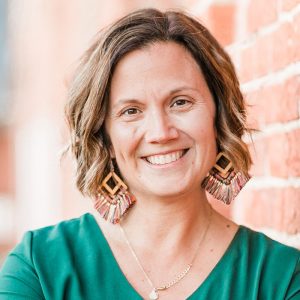 Ailena Gibby Parramore's nonprofit journey began in 2005, having since raised millions of dollars for organizations in a variety of arenas. Ailena's background includes work in secondary education, health and human services and city government. She has experience in departmental planning/structure, annual and capital campaign development and implementation, donor identification, cultivation and stewardship, volunteerism, mass market special events, and corporate engagement and sponsorships.
Prior to consulting, Ailena served as Director of Development for North Cobb Christian School where she reintroduced the annual fund, realizing tremendous growth in both financial contributions, participation and strong volunteer leadership, led the school's largest capital fundraising campaign to date as well as the school's first Major Gifts Campaign for debt reduction. Instrumental in securing the school's first significant foundation gifts, the campaigns completed seven and ten months (respectively) ahead of schedule. 
During her tenure at the National Multiple Sclerosis Society, Georgia Chapter, Ailena served as the Walk MS, then Bike MS Managers, before becoming the Director of Special Events overseeing the state's largest charity bicycling series (1800 participants) as well as their series of nine walks across the state. In this role, Ailena oversaw the planning and execution of these mass market events including corporate engagement and sponsorship, marketing and promotions, participant/team recruitment and cultivation, logistics, and volunteer management and community engagement. During Ailena's tenure, the Chapter saw record-setting increases in both Bike MS and Walk MS participation and corporate engagement and sponsorships. Ailena was nominated to serve as the National Marketing Liaison for the Southeast Region and served as the Chair of the Southeast Region Bike MS Workgroup.

While serving the Atlanta City Council President's Office, Ailena held the unique roles of media relations for one of the city's most high-profile leaders and constituent services, which gave her great insight into the complex workings of city government.

Ailena received her Bachelor of Arts Degree in Journalism (A.B.J.) with an emphasis in Advertising and a Minor in Psychology from the University of Georgia. She and her husband, Chad, have a son, Taylor, and daughter, Ella, who keep them very busy. In her spare time, Ailena loves arts and crafts, traveling and reading.