Next Walk with the Consultant will be Sunday, August 20, 3 pm
Monroe Drive entrance at Cumberland, Piedmont Commons, Piedmont Park.
RSVP to linda.mcnay(at)gmail.com
See you there!
 AFP members and nonprofit leaders are invited to Walk with the Consultant. Come with any pressing fundraising questions you may have to ask or issues you want to share.
Linda Wise McNay, Ph.D. of Our Fundraising Search, will be your guide. Enjoy the outdoors, get some exercise and share with your colleagues what's going on with you and your organization's development program.
————————————————————————————————————————————-
Once a month for three years, Linda Wise McNay, Ph.D., of Our Fundraising Search, has been walking Atlanta's Piedmont Park and the Beltline offering free fundraising counsel to nonprofit leaders and AFP members.
In June, we did it! We walked our 200,000th step for nonprofit fundraising!
Linda McNay joined by Sarah Barlett, Georgia Organics and Kate Stanton, Michael C. Carlos Museum.
We discussed major gift fundraising, and young professional fundraising opportunities.  Hope to see you next time!
——————————————————————————————————————————
---
2017
It was a glorious, hot July day day for walk with the consultant! King of Pops saved the day! We talked about sponsorship of local/national conference ops like YNPN, databases, donor research and membership. Join us next month in Piedmont Park; Sunday, August 20, 3 pm!
 ————————————————————————————————————–
This month's Walk  with the Consultant (May 2017) was for the young professionals of AFP! We discussed a variety of topics, from databases to event planning to millennial job tenure. Our nonprofit future is secure with young people like these on the job!
————————————————————————————————————————————
It was a beautiful March day for a walk in the park! Today we talked about being donor-centered and brainstormed naming opportunities for organizations where all the building spaces are already named!
We had a Super Walk in February! We discussed Donor Research and Constituency Management programs and made it home in time to watch the Super Bowl!
What a great way to start the new year! Walking the beltline in January, just a few raindrops.
We talked about organizations that raise money in the U.S., and send it overseas to help people abroad. Join us next time!
—————————————————————————————————————————————————————-
2016
Thank you for doing a Walk with the Consultant for AFP Young Professionals. It was perfect – I love walking, talking, and being outdoors – and I hope to join future walks. What a great idea, and such a generous use of your time and expertise to share it with us. Have a great week!
Betty Barnard, MNPO
Grant Writer and Nonprofit Consultant
—————————————————————————————————————————————————————————
An annual plan is more than just a calendar! That was our topic for January's Walk with the Consultant.
A little rain didn't keep us from walking in February! We discussed fundraising opportunities in Atlanta and how to break into fundraising from the corporate sector.
Beautiful day in Piedmont Park for a March Walk with the Consultant! Big questions of the day were about pre-campaign planning and geocaching.
April's  walk included a look at the Dogwood Festival! We also discussed the need for major gift fundraising training and board development.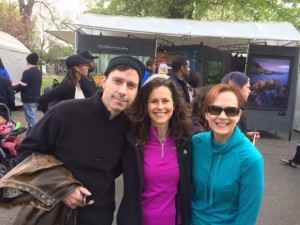 BONUS! In May our walk was through the Atlanta Botanical Garden to see Chihuly in the Garden and our talk was of strategic planning for your nonprofit.
Our June walk was hot, but our umbrellas scared the rain away! We discussed current development openings in the Atlanta area; fundraising for sustainability; and the dilemma we face with some of our most qualified development professionals leaving nonprofits to work in the corporate sector in order to be paid the salaries they seek and deserve.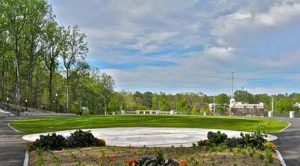 July 8: Today we talked about how to successfully close out the giving year-end and properly steward all donors. Plus! We covered how to jump start the new fiscal year!
August
Meet the Young Professionals of Greater Atlanta AFP!
Also in August: another walk in spite of the rain and a rainbow!
September
Today we talked about fundraising ideas for anniversaries and milestones of nonprofits. The rain did not slow us down!
October
The leaves are beginning to change! Today we talked about how fundraising may be affected by the upcoming presidential election-no matter which party wins!
November
Our November walk was brisk but sunny. We discussed salaries of nonprofit fundraisers and what benefits can be negotiated.

Next walk will be Sunday, December 18 at 3 pm. Note the new time!
Happy Thanksgiving to all!
2015
January topics: Several brave souls conquered below freezing temps to Walk with the Consultant! Topics included fundraising for schools with some emphasis on international opportunities.
In February  we talked about collaboration in fundraising between and within organizations.
32 degrees and marvelous sunshine! Saturday was a beautiful March day for a Walk with the Consultant! Spring/change must be in the air. Topics covered included resume writing, interviewing and how to be a consultant.
April topics included networking for jobs especially corporate fundraising opportunities.
May topic was volunteer training.
In June we discussed fundraising fundamentals for new professionals in healthcare education.
Sunday was a warm July day for walking on the beltline! Hot discussion topics included corporate giving and the wealth of positions available in fundraising in Atlanta.
August: 6,000 steps, no rain, and discussion on how to set up a development office in a new 501-c-3.
In September we discussed planned giving, donor advised funds, and community foundations.
Cold/rainy weather kept us away in October and November but in December we walked 10,000 steps on a balmy day at Piedmont Park! Fundraising topics included the positions currently open in Atlanta and the shortage of qualified planned giving officers.

Plan to come and bring your fundraising questions! Open to all nonprofit leaders.
Join us next time!
2014
Fundraising hot topic for October was foundation funding.
In November we talked about how to break into fundraising when new to Atlanta.
December topics: pros and cons of event fundraising and how some folks do not like to be contacted by telephone over the holidays!